Come and Meet with Experts in the
Spanish Property Market!
The Clayton Hotel, Liffey Valley Shopping Centre, Co Dublin
APRIL 9th & 10th 2020, 10 am until 6pm
Presentations on all you need to know
AT
10am, 12 noon, 2 pm, and 4 pm each day plus the opportunity to talk directly to Professionals.
Find out all you need to know about buying or selling in Spain
Free Legal Advice, Mortgage advice and MUCH more.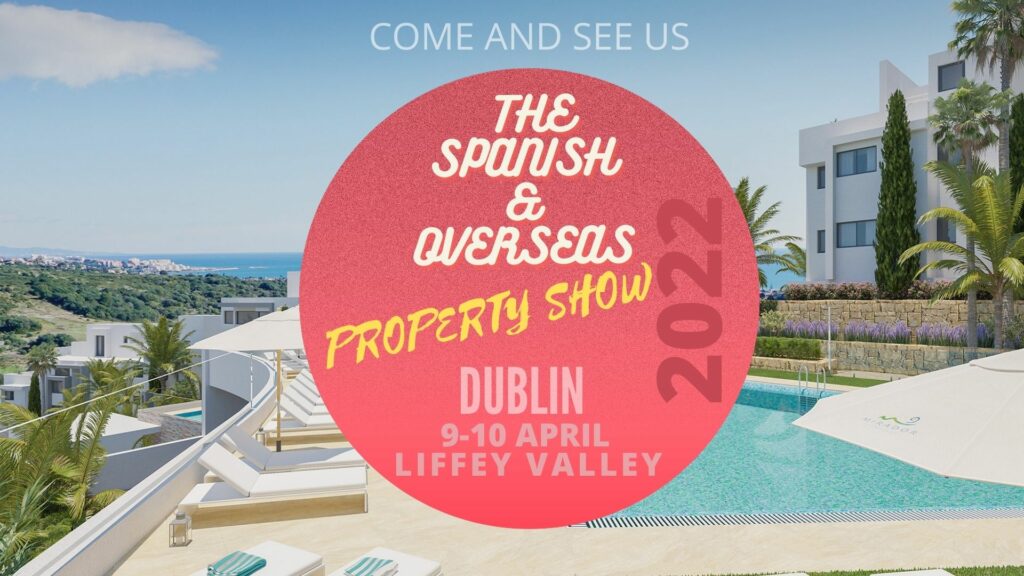 For More Information or to book an appointment with one of our team,
Just send an email to [email protected]
or Whatsapp
+34 711034176
Let the Dreams Begin!